What is the secret of his awesome essays? A talent? - No, he just knows the rules of writing.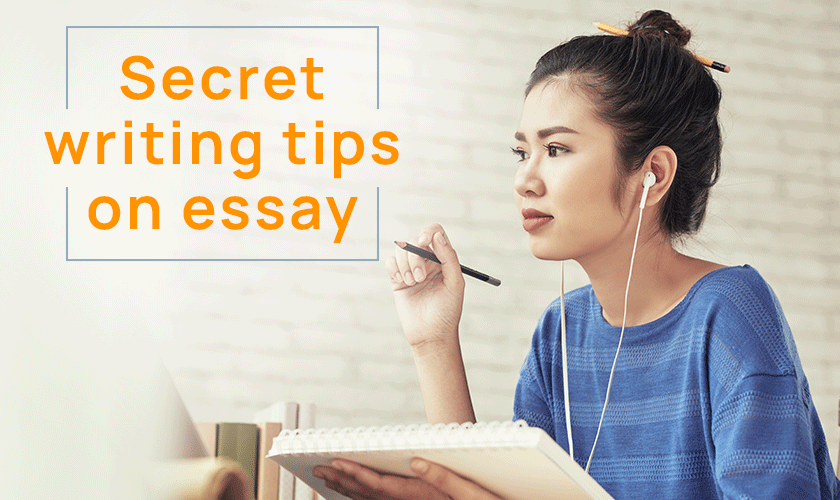 "Essay" is the most googled word among pupils and students. This universal assignment is given at various stages of the educational career. It determines whether a student will enter a dream university, get an IELTS certificate, prove knowledge of a particular discipline, etc. The price for failure is rather high. 
The year 2020 promises to be challenging for students. Educational demands and standards constantly grow, meantime, the competition between students increases. One should use all possible means in this fight for a place at college. 
Our professional company Shinyessays.com feels obliged to share advice on this issue. The best recommendations for writing from our experts are at your service. We have collected only proven and effective tips on this blog post. If you do not have an opportunity to pay enough attention to college papers now, turn to our live support agent. We provide help with all texts for study, business, and personal needs. 
An idea to create this article was born out of a sincere desire to help teenagers with their difficult tasks. As a writing agency, we have enough skills and experience to give competent tips. We are sure they will be helpful to you. 
How to write essays? Top rules from experts
Despite a great diversity of essays, there are several universal principles for them. 
General recommendations 
#1 Be original
The value of the essay lies in fresh thoughts and innovative ideas. Look for new angles of explaining common things. There is no sense in writing if you only repeat someone's words. Firstly, such texts are often boring and irritating. Secondly, plagiarism annoys professors https://shinyessays.com/blog/how-to-annoy-a-phd-professor-13-ways-from-our-writer a lot. 
#2 Ensure a coherent flow of words
Even if you do not pretend to be a poet or an essayist, you must present your reflections in a clear manner. It is not about rhymes and proper syllables. For this purpose, you need to avoid wording, tautologies, chaotic storytelling, as well as dubious suggestions. 
The text must be easy to perceive and understand, no matter who the reader is. In this case, it will sound like good prose.
#3 Choose a proper tone
Obviously, professors will not appreciate jargon, and an admission board will take an academic style with suspicion.  Despite modern discussions in favor of slang, use such words carefully. The voice of your essay should correspond to your goals. Use, for instance, an informative style for a college expository essay or a narrative approach for an application essay. 
#4 Go deeper
Do you know what differs good stories from brilliant ones? It is wit and wisdom. The sense is not to retell an event but to analyze it. It implies a cause-and-effect relationship. One needs to study and feel the subject. Look for roots of the issue and try to make predictions about its aftermath. 
#5 Use modern opportunities
If you want to succeed in modern life, do not ignore contemporary accomplishments. AI-based software eliminates typos, convenient applications store and share information,  the world wide web keeps official data for research and free thoughts on different points. It is perfectly normal to delegate some routine functions or enormously complicated stages to professionals. Expert outsourcing services make life enjoyable. Say, you need to edit a final draft according to the professor's demands. Get helpful recommendations from our agency. 
#6 A purpose-driven character
Firstly, this tip is about educational requirements. Your objective is to meet academic goals, solving science and cultural challenges. The modern community needs a lot of answers to urgent problems. Your opus may make a contribution to human progress by giving new explanations and descriptions of past and current affairs. Who knows, maybe you will come up with a revolutionary decision?
Secondly, you need motivation. It will help you to stay focused on priorities. Formulate the reason for your writing. It could be a short-term aim: "get a high rating," "establish myself as a good student," or long-term vision: "become a famous essayist," "investigate a global dilemma…" When you decide to give up, remember why you started. 
In case you missed them:
"Writing an essay is never easy for me…"
It happens that people need essays for extremely important goals. For example, to win a competition, get a dream job, improve a GPA, etc. In this case, one needs to be better than other applicants. 
#7 Be convincing
During your whole educational career, you are obliged to prove your knowledge and skills, as well as a right to study at a particular college or university. In this regard, you have to show your best parts in writing assignments. Strong arguments, proven facts, and vivid examples are precisely what you need. 
#8 Move with the times
An active life position and a striving to a headway are evidence of an interesting progressive person. He/she seems a proper candidate for a certain position and a worthy individual, in general. That is why we recommend describing up-to-date concepts, events, and achievements in your papers. It is a good way to earn the reputation of a forward-looking student. 
# 9 Open your mind wide
Give meaning to your text, and it will be noticed among analogous papers for sure. Sensible ideas imply usefulness for people. Broaden horizons of your mindset: think about related fields of your majorities. Reading fills a writer with inspiration. In doing so, you can reveal new patterns and phenomena and, thus, come up with unique  assumptions. 
#10 Write from the soul
False is felt at once. It pushes readers away and leaves an unpleasant aftertaste. Avoid hypocritical statements. You are free to express a personal belief, even if it goes against public opinion. Mature writers from Shinyessays.com know from experience that bold speculations produce good results. Everything that comes from the bottom of your heart is taken positively due to naturalness.
Some more practical prompts from our experts
Reading is helpful for inspiration and getting new knowledge. Besides, it broadens vocabulary. You can pick and write unknown or just beautiful phrases. Words matter when it deals with writing. Using their power, you can cope with any assignment from your teacher or professor.  A wide lexicon makes you create unique content easily. 
Obviously, it is hard to set a schedule for imaginative projects. Still, if you are a student, you definitely have timelines for your assignments. Thus, do not take an example from artists waiting for a muse. Carry out your projects when needed, but not when you want. 
Inspiration comes in the process of work. Opt for your pace, yet do it regularly and with dedication. Do not forget about pauses helping you to relax and refresh life forces. 
It all starts with a blueprint. You need the scheme to stick to the topic. In doing so, you will not lose the main idea. Sometimes pupils get low grades just because they wrote not about the case. The beginning, the major part, and the conclusion should correspond to a subject matter.  
It is good when you create your piece in one breath without a creative stagnation. Words are just pouring, and you only need to put them on paper. A smooth flow of reflections and suggestions are harmoniously combined and form an awesome opus. 
It is a perfect picture. In reality, you might have issues with the search for information, formulating notions, a word choice, etc. That is why ride the wave of inspiration. Say, you have noticed a post on your subject, and it encouraged you for new interpretations. Find an opportunity to save your speculations. You can use applications for notes in your smartphone, a recording device, or just a scrap of paper. The sense is to capture insights. 
Meantime, compulsorily find time for proofreading and revision. Objectivity and attention are a must. If you cannot afford an independent editor, strive to be unbiased. In fact, two different people have to write and revise, respectively. You need to combine both of them. 
Topics for essays in 2020 as a bonus
Relevance is a crucial condition for a superb essay. You may be free to choose any subject, yet do not forget that it should meet the challenges of our times. If you are stuck with a theme, check out some of our variants. They concern the most momentous episodes of the previous years. 
The main breakthroughs in an information industry from the past twenty years

The most influential writers from the past decade

Humble great things of Keanu Reeves 

US Vs.China: who wins a trade war?

Ethics of abortion laws

The necessity of education in 2020

Contemporary ways to fight bushfires in Australia

Impact of vaping on the health

Issues of international immigration

Expectations from the presidential election in the USA

A picture of Black Hole: a breakthrough in space science
You can learn more here: https://shinyessays.com/blog/best-ideas-for-research-paper-topics-in-2019-100-variants
So, what is the conclusion?
The truth is, there is no universal template for an essay. The same can be said about techniques of writing, an author's style, and other rules. Outstanding writers of modernity and the past prove this fact. Henry Miller adhered to principles of permanence, concentration, and a calm pace of work. Charles Palahniuk focused attention on non-standard thinking and experiments. Ernest Hemingway chose a concise Iceberg Theory.
However, a meaningful, captivating text, reflecting the needs of time and readers' expectations, brings success. Our agency specializing in all types of college papers is willing to create precisely such a piece for you.