The pandemic 2020 has become a turning point for thousands of people. Apart from health issues, it has changed the way we think and perceive reality. To save memories about this period, you might want to write an essay on this topic. Whether it is a college assignment or your personal wish, you can always count on the expert help from our writing agency.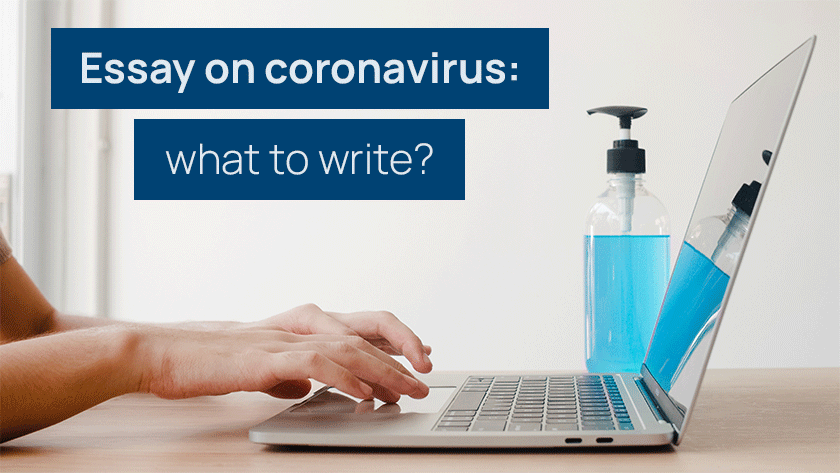 Ideas for essay topics
If you have not decided what exactly to write in your paper, check out some options for your title.
Psychological consequences of the pandemic.
My personal experience of study under the quarantine.
Quarantine — time for big things.
Impact of the pandemic on the US economy.
The post-lockdown world: what to expect?
Where to get inspiration?
The task of writing about the global pandemic is not so easy as it seems. It is all about a bunch of information around it. The Internet is full of unproven facts, dubious suggestions, speculations, and delusions. To come up with a well-grounded essay, you need to use only reliable sources. Here are some hints on the background for your paper.
✓ Tell about your experience
Indeed, why not build the essay on your emotions and stories? It could be a good idea for an application essay or a personal statement. If you have managed to do something significant during the lockdown, share your success. Say, you launched a startup, invented something new, or organized a volunteering project.
✓ Read official news
You might be subscribed to hundreds of accounts on social media. Still trust only reputable sources: CNN, REUTERS, USA Today, MSN, etc.
✓ Conduct your research
You can write about events that you observe during the lockdown. Say, you witnessed interesting cases, something like an act of kindness or selfless help at these difficult times.
How to write essays about pandemic
Where to start?
You can use a thought-provoking question or an unexpected suggestion for the introduction. We do not advise you to repeat well-known facts and figures at the beginning of your story since it might seem dull. You should better put them in the main part of the essay.
"It was a challenge not only for the immune system but for the willpower and depth of soul…"
"I have never thought that quarantine can become the why of my startup…"
"What if the lockdown is given to reconsider your priorities?..."
What to write in the main part of the essay?
The content for the body depends on the type of writing you have chosen.
⇒ An argumentative style
The more facts you use, the more convincing your essay is. Search for official statistics and facts. They are your best instruments to come up with well-grounded suggestions. Say, for an essay on business during the pandemic, you can take the information from the following chart.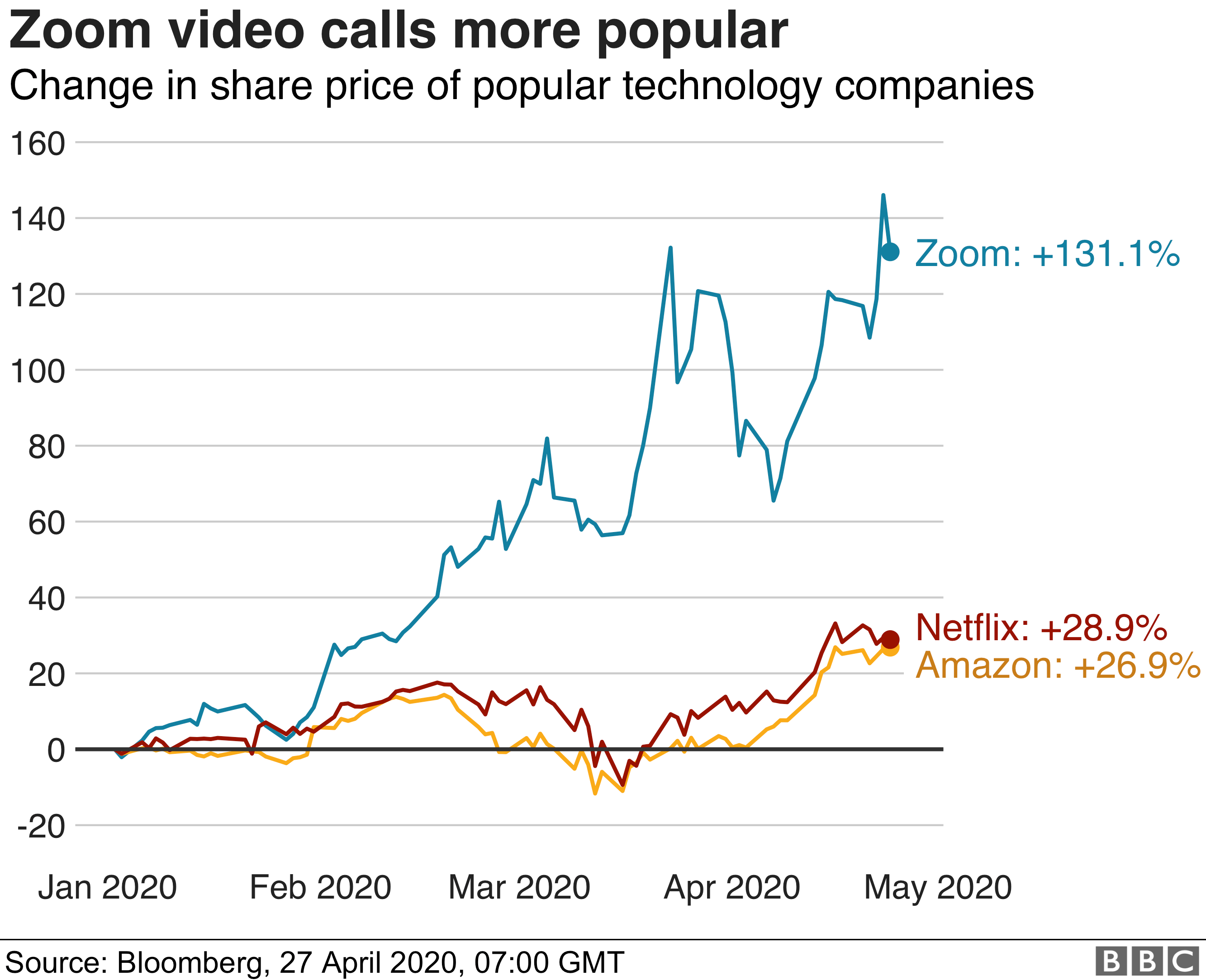 Image source: https://www.bbc.com/news/business-51706225?intlink_from_url=&
Must-have tools for your argumentative essay on the pandemic 2020:
expert reviews,
official data,
eyewitness accounts.
As a rule, you need at least three arguments to prove one point of view. Build your story on the vetted facts only to avoid delusions. In fact, your essay is a depiction of the historical event. So, let it be true and unbiased.
⇒ An analytical essay
If you have studied the topic well enough, you can make some predictions on further developments. Think about the impact of the coronavirus on various areas or your life, in particular.
Some bold ideas from our talented expert authors. 
"...The world after the quarantine, what to expect? Exhausted people, ruined businesses, broken destinies... It all can lead to aggressive attitudes. The humankind will finally find a vaccine or build up collective immunity. Still, the economic and  psychological consequences will last for long…"
"...People with poor health will suffer most from the coronavirus, as chronic diseases are significant risk factors. The same can be said about countries with weak economies. They simply have no capacity to fight the pandemic and, thus, need help from stronger friends…"
⇒ A compare and contrast essay
You can analyze the world before coronavirus and life during the pandemic. The new reality is connected with distance education, online shopping, remote work, etc.
One more idea for this style of writing is to compare some views on the situation. For instance, explain two statements.
#1 After this global epidemic, we will get a renewed, happy civilization. Less environmental pollution and the reduction of mindless consumption will result in harmony for the planet.
#2 The degradation of the political and economic system is inevitable. It deals with both a macro and micro level. The most pessimistic predictions are about a high level of unemployment, crop failure, a lack of incomes from businesses, and GDP loss, in general.
⇒ A descriptive style
All you need is to depict a concrete event or subject. It could be something or someone connected with this topic. Maybe you are inspired by a brave volunteer helping people in difficult situations. One more variant is to describe personal emotions, fears, and worries. If you appeared at the center of fighting with a dangerous virus, your reflections could be extremely valuable.
"The pandemic showed that all people are equal. No matter where we live and how much money we have, we are vulnerable to the virus..."
⇒ A blogging style
You can imagine that you are a correspondent and write an article devoted to the latest events. This style allows you to be creative. So, a good idea is to think out of the box and create a non-standard piece rich in insights. If you have relevant photographs, add them too.
Actually, you are free to combine several styles to come up with a unique essay. Here are some more recommendations on writing:
Essay on coronavirus for academic disciplines
It seems that the pandemic 2020 touched practically all the spheres of life. It has a direct impact on the health, economic, educational, business systems, etc.  This topic will resonate in all college disciplines sooner or later.  For now, we offer to read some abstracts from our authors' texts. They can give food for thought and inspiration for your essays.
⇒ Psychology
"...Stress situations reveal the essence of the person, exposing his/her shortcomings and hidden features of the dark side. The lockdown opened eyes on meaningless relationships between people. The joke about a high rate of divorces after the isolation does not seem funny…"
⇒ Philosophy
"...The pandemic 2020 has become a point of no return for millions of people. Tragic events changed the mindset significantly. It is not easy to fight this invisible enemy since you have no one to blame and cannot escape from this difficulty. What is more, you are not able to control the situation. Herein lies the greatest issue of this time..."
⇒ International economics
"...The optimist predictions tell that the world crisis will last till 2022. The first country that will recover its economics will be China..."
⇒ Private business
"... Tourism and travel industries suffer from the consequences of the pandemic most of all. It is supposed that online and delivery services will benefit from the current situation. Still, some companies are not ready to cope with high demand and, thus, lose profits…"
⇒ Health disciplines
"...Developing economies have issues in the health industry. The medical staff does not want to risk health for low salaries. Taking into account the number of patients and the level of danger, their worries are quite understandable…" 
⇒  Politics
"...The truth is every political system will be criticized a lot during the pandemic. A strict Chinese regime and Swiss democratic politics both have their opponents. Obviously, the owners of businesses take quarantine restrictions negatively. Meantime, people who fell ill with the coronavirus blame the government for inadequate measures to prevent the pandemic…"
⇒  Pedagogy
"...Teachers need to adapt to new conditions of remote education. On the one hand, progressive technologies make this process effective. On the other hand, it is getting more difficult to motivate and control students who are stuck in lockdown. Creative professors, establishing new methods of communication with pupils, have the best results…"
Famous literature on pandemics
The humankind has already faced global epidemics. They inspired writers to create essays and novels. The most popular of them are:
Albert Camus - The Plague
Emily St. John Mandel - Station Eleven
Jack London - The Scarlet Plague
Stephen King -The Stand
You can compare their reflections with the present-day picture. Of course, modern journalists also share their feelings concerning the current situation.
Is pandemic a compulsory topic for essays?
The pandemic has become the reason to write numerous blogs, posts on social media, articles for news portals, etc. Many of them are really informative and thought-provoking.
However, you have a right to skip this event. If this matter is connected with too personal emotions or painful experience, you must not share them. Thus, it is OK if your application essay will not touch this theme.
What if your essay will become the next masterpiece?
We hope these recommendations were useful for those who decided to create a story about the pandemic 2020. Sincerely wishing you success, we want to remind you about our writing and related services. If you need assistance with editing, research, or any other assistance, we are here to help you out.