An admission essay bridges the gap between a high school and a college. If you want to build a reliable one, check out professional advice from the team of our expert writers.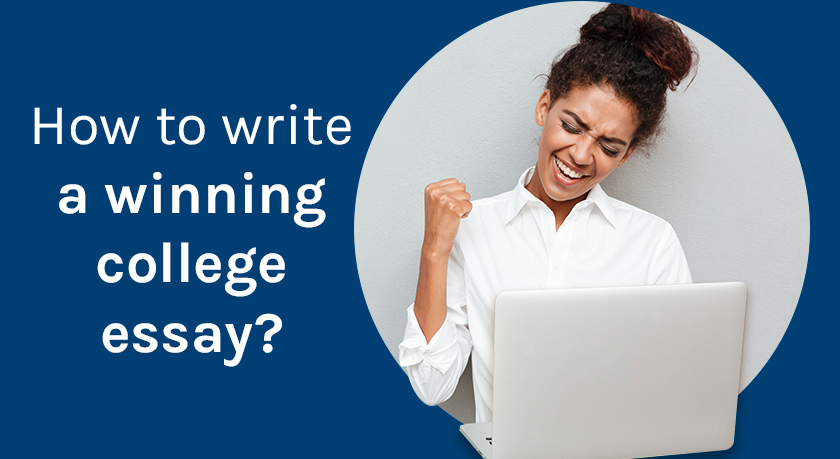 You might have already read a bunch of recommendations on how to write an awesome essay. It is so easy to get confused with vague and sometimes even controversial tips. That is why we decided to sort this matter out.
An application essay: what is its purpose?
Before writing any text, think about its sense and goals. In the case of admissions, it is about entering a dream college. While your tests, GPA, and certificates demonstrate knowledge and skills, the essay reveals the personality. It is mostly about your place in society and prospects.
Imagine that you need to present yourself to a new circle of people. Their decisions affect your nearest future. Will you spend it on the campus or take a gap year? The admissions board determines your destiny.
Today, young people get acquainted with each other via social media. Visualization with the help of photographs or video has become a popular language of communication. Yet, in the case of the college essay, you need to use words to make a good impression. It is not that simple; thus, let's figure out the do's and don'ts of its writing.
What do US admissions boards want to see?
We wish we could read thoughts and guess professors' expectations. What we can do is analyze our writing experience and conclude which essays are the most successful.
The representatives of admissions boards are looking for prospective students. They, above all, value the individuality of the applicant. Our professional academic consultants have studied the preferences of US colleges and composed a list of qualities which are necessary for an ideal student.
Checklist: top features for a college applicant
🗹 an intellectual capacity (including thinking out of the box),
🗹 a constructive way to cope with difficulties,
🗹 good communication skills,
🗹 a leadership potential,
🗹 an enthusiasm for learning,
🗹 devotion to the science progress,
🗹 an ability to make bold decisions,
🗹 unique talents,
🗹 self-sufficiency,
🗹 proactivity.
An application essay is a sort of reflection of your lifestyle and intentions. Not only the facts you describe, but the manner of writing provides insight into your inner world.
College assistants read between the lines and figure out if you have a desire to study at their educational institution. They want to see a worthy candidate. What is more, they need to realize how the new knowledge and skills will help you to do great things in the future.
A college essay: how to write the best one?
There is probably no recipe for an ideal application essay. The thing is college representatives do not need "the best of the best" students. First of all, they are looking for individualities. So, it all depends on your strengths and the peculiarities of your future educational institution.
The only rule that remains the same for all essays: focus the story on the specifics of your personality.
Leave plain facts for application forms, tests, and other writing assignments. Your goal is to build an emotional connection with a reader and create good vibes around your image.
What to avoid in a college application essay?
An awesome college essay is a ticket to a dream college. Striving to create the best one, students often overdo with superfluous information. These are aspects you'd better avoid while writing these texts.
1. A focus on figures and raw facts rather than on explanations
Do not confuse an essay with a biography or a curriculum vitae. Listing your activities or steps without any analysis, you leave the reader without answers.  The representatives of the admission board remain puzzled in this case. They need a reply to a question "so, what?" For instance, so what if you have studied French or play chess like a professional. These facts themselves are not valuable.
The point is not to describe your life's milestones but to show their impact on the formation of your personality. What and when you did something is not enough for your stellar essay. Give them the reasons and consequences of your actions.
2. A pessimistic tone and complaints
It happens that the admissions boards get too sad and depressive essays. Obviously, students can have difficult situations, yet it is not the only reason to accept such applicants.
Do not concentrate attention on negative events, instead, show how you have coped with problems. It is also a good idea to speculate on how high education will help you to overcome life's obstacles. You can also add some humour to the essay if it is relevant and witty.
3. A boring and a vague story
A monotonous, uninteresting essay kills your chances to enter a dream university. Some students do not take this task seriously and write it just to compose those 500+ words. But what stands behind such texts? It is laziness and a lack of creative skills at best and a mediocre mind at worst.
Do not ignore this assignment as it reveals your individuality. An informative, captivating text speaks of a self-sufficient person with vivid life experience and bright ideas.
If you have a writer's block, and do not know where to start your story, read helpful advice on https://shinyessays.com/blog/how-to-improve-creative-writing-skills-11-tips.
4. A too sophisticated manner of writing
Your essay should be a story written by an ordinary human but not by a superhero or an academic. Choose understandable words and simple sentences to convey your ideas even if they concern rocket science. The ability to explain complicated things in plain language highlights in-depth knowledge of the subject.
Avoid paphos and adhere to a neutral tone. By doing so, you demonstrate good manners and upbringing.
5. Plagiarism
The worst you can do for your college admissions is to steal others' texts and present them as your ideas. Plagiarism is the enemy of your academic success and reputation.
What you can do is read literature or any other materials and interpret them from a new angle.
It is extremely not OK if you read one awesome essay and copy it. But what if you look through several dozens of texts, get inspired by them, generate your thoughts, and add your experience? It will be just what admission boards expect from you. Yes, they want to see a college applicant standing out among others.
6. Dwelling on study only
You can be an A pupil and, undoubtedly, it is a great achievement. Still, this is not enough to become a student of a reputable educational institution. Universities are, above all,  interested in multidimensional students.
Explain what inspires you to study well and why you need excellent grades. The college life cannot boil down to lectures and writing assignments only. Tell about your hobbies, passions, big things, etc.
7. Religion and politics
These two topics are taboos for application essays. The reason is, you need to balance between tolerance and expressing your views. It is difficult to stay unbiased while writing about these delicate subjects.
In case an application essay seems to be a challenging task for you, think about using professional writing services. It is a reliable way to get valuable ideas and competent help.
Topics for college essays
Having analyzed hundreds of successful personal statements, we can determine four approaches to writing.  One can demonstrate the personality by sharing a life story or suggesting fresh ideas. You can do it in the context of:
1) your family relationships;
2) difficult situations you passed through;
3) interesting experience;
4) personal transformation.
✓ Family circle
Parents and siblings are your closest people when you study at school. You can describe their impact on your personality. Traditions and moral values you get from the family form the basis for your inner world. For instance, check out this essay by a girl immigrated from Malaysia. It is devoted to her mother and the difficulties her family faced while studying English.
✓ Challenges
The man's personality is what is he/she is when hard times come. Show how you cope with complicated situations and life obstacles. You can tell something like you never give up and always find the strength to move forward. Herein lies your capacity for future accomplishments. In this case, the process is even more important than the results. The way you reach the goals determines your further academic life.
✓  An impressive  story
You are lucky if you have an unusual life experience. It can become a good background for your college essay. Was it participation in international projects, volunteering missions, or startups? Show the impact of these events on your personality. You can also share your bright ideas concerning the crucial global issues or the subject you are going to study at college.
✓  A personal growth
The individual progress can overshadow the current achievements. The success does not always result from your efforts. Sometimes, it is a matter of good luck or support from the family. Meanwhile, the way you work on yourself speaks of your individuality more. Show that you have already done a lot, and you are not going to stop.
The difference between what you had at the start and what you have now determines your strengths and readiness to reach new goals. This is precisely what college expect from the best applicants.
Some inspiring ideas for your essay:
Devote your story to a person whom you admire.
Tell about the greatest adventure in your life.
Did you have a life-changing event?
Is there a global situation or phenomenon that worries you a lot?
Actually, you need to show who you are beyond the school. Your personality is what you care about, how you react to current events, and your vision of the future.
One can read additional professional tips here:
Principles of admissions essay writing
Summing up, we can determine several crucial rules for writing an application essay:
highlighting the personality;
deep thoughts and analysis as a background for the story;
a balance between bragging and reality;
honesty (and boldness to show weak parts);
uniqueness (avoiding plagiarism and cliches);
bright ideas and bold suggestions.
In closing...
An ideal college essay reveals the applicant's personality and forms an image of a suitable student for the college. Our expert academic writers know how to come up with the best one. Learn more on our live chat.